Sungevity Bankruptcy: Could This Be the End?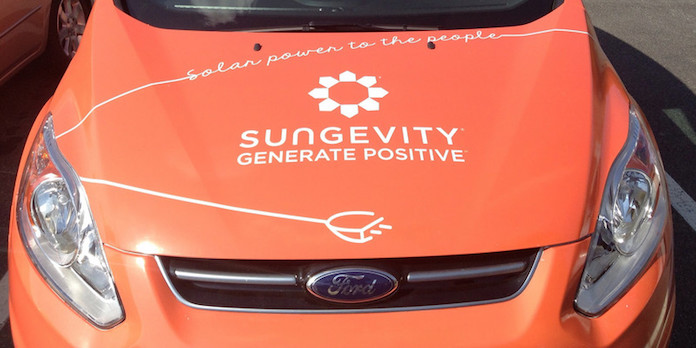 What happened to Sungevity?
With the sudden layoff of staff and the firm filing for Chapter 11, does this proclaim the end for Sungevity?
It's official. The high-flying industry-disrupting solar company, touted by Forbes as a "sophisticated departure from the way companies usually sell solar" is now bankrupt.
After laying off 350 workers on March 9, 2017, the firm filed for Chapter 11 bankruptcy, selling off its remaining assets for $20m to private investors Northern Pacific Group.
The implosion of the market giant has caused quite a stir. For Sungevity top brass, it's a case of 'what doesn't kill us makes us stronger'. Said newly appointed Chief Administration Officer, William Nettles:
"The agreement we have reached with the team led by Northern Pacific Group and its co-investors is a testament to their confidence in the future of Sungevity's business. The actions we have announced today will allow Sungevity to emerge as a stronger and more competitive company. With its market-leading software platform and its high-quality employees who provide unwavering commitment to customers and exceptional service, Sungevity intends to be at the forefront of the industry as solar continues on its growth trajectory in the years ahead."
Sungevity employees obviously aren't feeling the vibe. After being laid off without notice and pay this month, hundreds are taking Sungevity to court over 60 days of lost pay.
So, let's ask the obvious question:
What went wrong?
From the Forbes mention to the $850 million in VC and equity funding, Sungevity seems to have fallen quite hard. Sungevity was the 4th largest solar installer in 2015 and we even included them on our list of best residential solar installers in 2016!
For clues as to just what happened, let's look at Sungevity's business model. Most solar companies do everything themselves: financing, installing, lead generation, you name it. Sungevity doesn't. Instead of investing precious capital in such things, they went down the software route.
Enter, Sungevity's iQuote. Their software app uses satellites to gander at your roof, allowing them to give you a solar quote over the phone. No van-driving malarky, no appointments, no awkward human interactions. After that, they assign a dedicated project manager to your cause, who connects you with third-party financing and a solar installer.
Just like that, Sungevity became a platform to connect customers with local installers and financiers. By out-sourcing, they'd be able to provide you, the customer, with the service you deserve.
Seems like a great idea, right? Unfortunately, RIP iQuote.
See, while they could call themselves a software company, they've still got half a leg into the installation side.  Our friends at GreenTech Media said it best:
"Had Sungevity viewed itself as a solar software startup and licensed its customer acquisition platform for use by hands-on installers, it may have avoided the capital drain that comes from managing installations. Instead, the leadership split the difference, becoming a software company that's not quite an installer, and an installer that's not quite a software company."
Combined with the fact that they are out-sourcing their lead-generation… the results speak for themselves. Operating at a loss for all of their nine years, the folks at Sungevity were banking on 2017 being an inflection point and a merger that would've provided $200m to keep them afloat. Only the merger didn't happen, and presto, the scrambling for cash began. "Scrambling for cash", a phrase which here means "good-bye staff".
But as with any quasi-software company who prides itself on customer service, firing the people who a) innovate the software, and b) smile at customers, tends to backfire. And backfire it did.
With less innovation.. well, as one former employee puts it, "If you're a platform and a year from today you're selling the same thing you are today, you're probably going to be irrelevant. You'll have a platform for whale oil."
The rest, as they say, is history. Unless Sungevity can pull up its breaches in time to attract further funding, it might be time to bid adieu.
Image Credit under CC License via Flickr.