Why Walmart is Number 1 in Commercial Solar Installation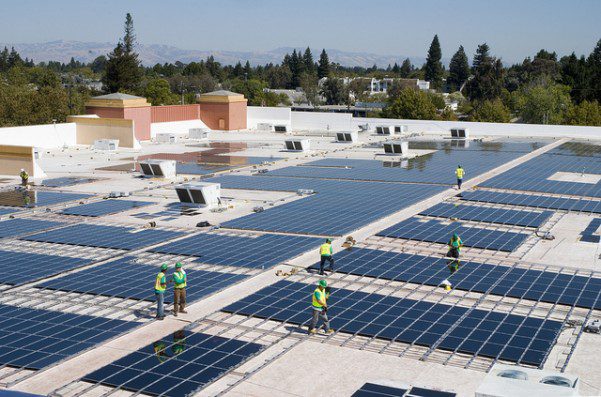 Walmart, as the top commercial solar installer, has installed twice the solar capacity of the closest corporate competitor.
And solar-powered chain stores in general are leading the way when it comes to corporate solar energy. Walgreens has installed over 134 solar systems around the US and has plans for many more. Sam's Club, Ikea, Costco, Kohls, and many others have also pledged to dramatically grow their use of solar.

But Walmart is the 700lb gorilla of the space. So big, in fact, that it single-handedly has the potential to drive the growth of the solar industry. Walmart represents over 20% of total installed solar for the top 25 corporations, and has plans to double solar installations by 2020.
While many associate chains like Wholefoods with environmental responsibility (stores that are theoretically 100% renewable-energy powered) the sheer size of larger chains like Walmart means a lot to the growth of solar. And if the goal is wide-spread adoption of solar power then it's hard to see this as anything but a big win for the industry.
Walmart corporate promotional video:
Of course, Walmart isn't exactly regarded as the most responsible corporate citizen, and overall it's hard to see how the stores have been a net win for the environment.
But as a slingshot for the growth of solar power, commercial solar installations are a big deal and will continue to be a big driver in the space. Putting solar arrays on the roof of every chain store in America would be a substantial boost in solar energy production.
For more details on corporate solar installations see the report by the Solar Energy Industries Association – Top Commercial Solar Installers Report.
Photo Credit CC License