Las Vegas to go 100% Renewable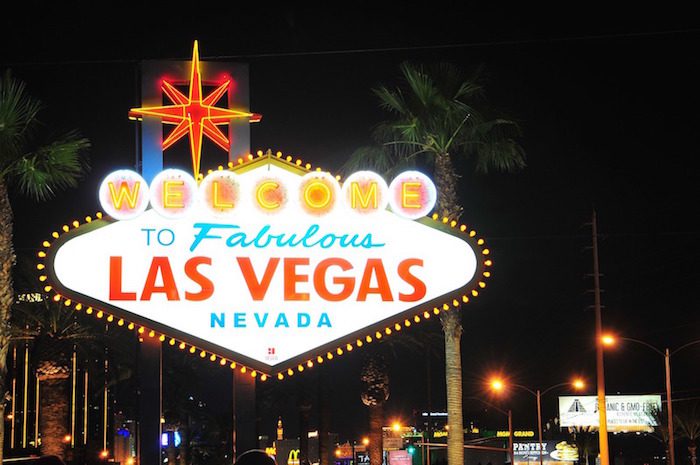 A huge change is underway in Las Vegas, which currently gets its electricity from Nevada's 18% renewable grid.
The City of Las Vegas has filed a request with the Public Utilities Commission (PUC) of Nevada to get power from part of a 100-MW solar farm that SunPower is developing in Boulder City for the state utility NV Energy.
At the same time, four of the biggest casinos in Las Vegas are defecting from the Nevada grid in order to contract for some of their own electricity in commercial PPAs or Power Purchase Contracts that take advantage of Nevada sun. The Nevada Public Utilities Commission has already issued proposed orders to allow the three casinos to partially 'defect' from NV Energy.
Night time solar is already being supplied to NV Energy customers from the biggest thermal solar plant in the world, SolarReserve's power tower solar at Crescent Dunes, which has 10 hours of thermal energy storage and a PPA specifically to power Las Vegas after dark.
With the stored solar energy at Crescent Dunes supplying solar after dark through Las Vegas' utility NV Energy, and some of SunPower's Boulder City project supplying the daytime load, Las Vegas will be set to become a 100% solar city once the PUC approves the application and the City Council seals the deal.
Can you say tourists? Las Vegas would be 100% renewable!
The idea is that by partnering with NV Energy, all the city-owned infrastructure will be 100% powered by renewable energy.
The Casinos are taking a different tack. They are very large users of electricity and they want to cut out the middleman for at least a portion of their solar power, and go directly to solar developers and sign PPAs directly so they can get their solar at wholesale.
MGM Resorts International, Las Vegas Sands and Wynn Resorts have all been given a green light from the PUC to buy power directly.
MGM, for example accounts for 5% of NVEnergy's annual electricity sales. MGM wants to shift almost 20% of their power demand at their Mandalay Bay Resort Conference and Convention Center to a 6.5 MW solar array on their 20-acre rooftop, to be developed by NRG in two phases.
Caesars has also indicated that they will contract with independent developers for their own power directly. They are seeing the solar prices their utility is getting and want some of that too.
NV Energy has signed a PPA – at a very low 4 cents a kWh – for SunPower's 100-MW Boulder City project.
As of 2014, Nevada now gets at least 18% of its electricity from renewables (geothermal, solar, wind, and hydroelectric power) and utilities must get to 25% renewable by 2025.
Solar is now the cheapest of all renewables in the state. SunPower and Arizona's FirstSolar beat all other bids with their two bids of 3 cents and 4 cents a kWh for their two 100-MW solar projects for NVEnergy in last year's BLM auctions.
First Solar's 100-MW Playa project is designed to generate just over 307,000 MWh/yr. SunPower's 100 MW solar at Boulder City would generate 289,288 MWh/yr and includes an option for NV Energy to buy the project after 6 years, at $120 million or fair market value, whichever is less.
With low solar prices like 3 and 4 cents wholesale, you can see why the casinos are looking at buying direct.
Image Credit: tookapic via Pixabay under Creative Commons Licence