Solar Panels in PA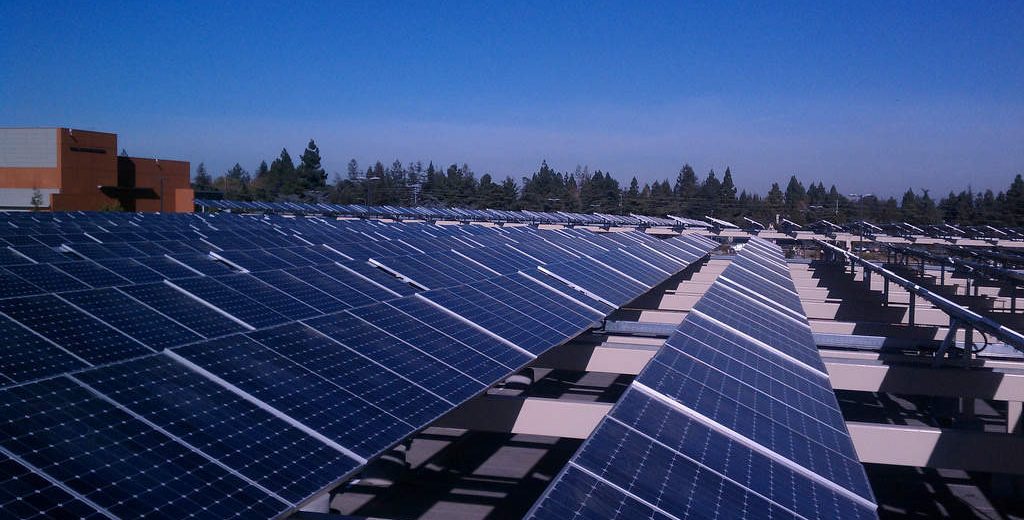 Information about Solar Panels in Pennsylvania
During 2015, the state of Pennsylvania's solar electric capacity has grown by 25%, and with an additional 13 megawatts of solar capacity installed at that time, the state ranks 26th for solar energy in the United States.
Not only that, but with 265 megawatts of solar energy capacity installed in the state, Pennsylvania actually ranks even higher, at 15th, for installed solar electric capacity in the US.
Currently Pennsylvania has enough solar power installed to power 31,000 private homes, and that number is expected to rise significantly over the next five years. Current projections expect the state to install at least 325 megawatts of solar capacity within the next five, which is twice as much as they've installed in the past five years.
With the cost of going solar in Pennsylvania dropping steadily, it's no wonder that more and more Pennsylvania homeowners are making the switch. If you're thinking about joining the ranks of the many people throughout Pennsylvania who are saving money and decreasing their carbon footprints with solar energy, there are a few things that you may want to consider before you commit to buying or leasing a solar power system, and we will answer your questions here.
More...
#1 Overall Solar Grade
11
years
Avg. Payback Time (For Cash Purchase)
6.4
%
Estimate IRR (Return on your investment on cash purchase over 25 years)
$23,053
Your Net Profit Over 25 Years (Cash Purchase)
* Note that these are estimated values for informational purposes only, and do not take into account the full complexity of all financial projections. They also only apply to cash purchases, which means your numbers will be different if you lease your system or pay for it with a loan (factoring in interest). Also note that we are not financial advisors, so this information should not be construed as financial advice.
#2 Options for Buying Solar Panels in Pennsylvania
Though the cost of installing solar electric systems has dramatically decreased over the past few years, it is still a sizeable investment. if you're considering how to pay to go solar in PA, you'll generally have the option to either lease or purchase your system. Both of these options have their pros and cons, and you'll want to know more about each before you commit to either one.
Cash upfront
In the long run, buying your solar power system outright is almost always the most cost efficient way to go solar. Instead of paying for a monthly lease or paying for energy, you pay for your panels, have them installed, and start enjoying free or very low-cost electric bills from the very start.
Also, if you don't have to get a loan for your solar panels in PA, you'll avoid paying any interest on them, as well. Also, because you'll own the panels, you will be eligible for all applicable tax credits and incentives, as well as state solar rebates. In Pennsylvania, you'll also be eligible for solar renewable energy credits (SRECs), which are credits that you can sell to energy companies if your solar power system creates more energy than your home uses.
Pros of Paying Cash for Your Solar Power
No loan or lease payments and no interest.
The fastest turnaround time for your system to pay for itself, save you money, and potentially earn some extra cash, as well.
Selling your home with a paid-off solar power system is much easier than selling with a system that's tied up in a lease or PPA.
All incentives and rebates offered by the government and/or installer go to you, not a third-party.
You won't be bound by any contract terms and can do what you want with your panels.
Cons of Paying Cash for Your Solar Power
You will be responsible for all repairs and maintenance for your solar panels and system.
Investing your capital in a more lucrative investment while opting for a lease, loan, or PPA for your solar power could yield more savings in the long run.
Bottom Line: With all of these benefits, your solar panels could pay for themselves in a few years.
Leases
Leasing a solar power system gives you the opportunity to avoid paying a large lump sum upfront for your solar energy system, and it is available in roughly half of the United States, including Pennsylvania. Basically, when a homeowner agrees to lease a solar power system, they'll sign a contract that will run for between 15 and 20 years.
At the beginning of the contract, an installer or developer from the solar company will take care of installing the solar panels in PA and ensuring that they are functioning properly. 
Then, throughout the term of the contract, the solar company will retain ownership of the system while the homeowner makes fixed monthly payments.
While this is a much more affordable option for many homeowners, it's important to note that you must meet certain criteria to qualify for a solar lease in PA. If you have good credit but you do not have the cash to put down to purchase and finance a solar power system, leasing can be a good option for you to go green and start experiencing the benefits of going solar immediately.
Pros of Solar Leasing in PA
Your installers or developers will take care of all of your solar panels' maintenance throughout the term of the lease, so you will not have to worry about upkeep or repairs.
Most solar power leasing companies in Pennsylvania give you the option to make a small down payment upfront to reduce your monthly payments, or you can choose to split that cost evenly over the entire length of the lease.
The lease you sign for your solar power system will have a fixed rate, so you won't have to pay the fluctuating rates you'd normally see for your electric bill. Instead, you'll know exactly how much you owe each month for your electric bill, as it will be based on what you owe for your lease, not on your power consumption or a power company's varying charges per kilowatt-hour.
A solar power system in PA can add value to your home, making it easier to sell your home faster and at a higher market value.
Most solar leasing companies give you the option to purchase your solar panels in PA outright or transfer your lease to your buyers if you sell your home.
If your system produces more power than you use, you could get credits on your electric bill, so you could see even more savings.
Cons of Solar Leasing in PA
Some installers and developers do require homeowners to take on some responsibility for maintenance, repair, or replacement of solar panels during the term of the lease. Be sure that you understand all of your responsibilities and exactly what the warranty on your solar energy system covers before you sign your lease.
If you lease, you may not be eligible to take advantage of some of the tax credits and incentives that come with going solar, as those incentives are generally reserved for the owner of the system, which will be your solar power leasing company.
Watch out for an annual escalator in the contract for the lease. If there is such a stipulation, your payments could increase at a rate of up to 2.0% annually for the duration of the lease.
If you use more energy than your solar power system produces, you will be responsible for paying both your monthly lease payment and your power bill, which could negate the savings you get from going solar.
If you decide to sell your home before your lease contract has expired, you could have some issues finding a buyer who meets the criteria to transfer the lease. Also, some buyers will not be willing to take over the lease for you, so you'll be forced to pay it in full before you sell.
If your solar power system isn't eligible for property tax exemption, then you could be looking at a significant increase in your property tax payments, as the system can increase your property value.
Bottom Line: If you have good credit but you do not have the cash to put down to purchase and finance a solar power system, leasing can be a good option for you to go green.
More: Solar Leases
Power Purchase Agreements (PPAs)
Another option that Pennsylvania homeowners have for going solar is a solar PPA. Basically, with a power purchase agreement, you will not buy or lease your solar power system. Instead, you will agree to have a solar power company install solar panels on your home, and you will purchase power from that company.
This may sound a great deal like a lease, but instead of making monthly payments based on the worth of the solar panel system, your payments will be made based on an agreed upon price per kilowatt-hour of the energy that you use. Thus, you won't have a fixed monthly rate, but you will only pay for the energy that you use.
Just like a lease, however, if you opt for a PPA, expect to undergo a credit check, as you will have to qualify for a PPA. A PPA can be a great deal, depending on how much energy you use, whether or not you expect your panels to produce more energy than your home uses, and some other factors.
Pros of PPAs
PPAs typically have either no down payment or an affordably low down payment before installation.
The terms of your PPA contract will ensure a fixed rate per kilowatt-hour, which means that you will be protected against rate hikes from the power company. If the power company's rates rise above your rates with your PPA, you could save a significant amount of money.
You may have the option to purchase your solar power system after five years.
Maintenance and repair responsibilities almost always lie with the developer that owns the solar panels.
Cons of PPAs
You will likely not be eligible for the tax rebates, credits, and incentives that come with going solar. As with a lease, those incentives will go to the owner of the solar panels.
As with leasing solar panels in PA, a PPA can make selling your home problematic. You'll have to find a buyer who is willing to take on the PPA agreement and who qualifies for a PPA, as well.
Buying your system after making energy payments for five or more years can result in paying more than you would if you bought a solar panel system from the start.
If local rates per kilowatt-hour decrease, then you could be spending more on your energy bills than you would if you hadn't gone solar in the first place.
Bottom Line: A PPA can be a great deal, depending on how much energy you use, whether or not you expect your panels to produce more energy than your home uses, and some other factors.
More: Power Purchase Agreements
Loan
Of course, if you're like most people, you don't have an extra $25,000-30,000 lying around for a quick cash payment on a set of solar panels. At the same time, the idea of leasing your panels might not be all that appealing. If you want to own your solar power system but you don't have the cash on hand to pay in full, you may be able to qualify for a solar loan in PA.
Some of the best options to finance going solar in Pennsylvania include:
Financing with your installer – A lot of solar energy companies understand that their buyers may not be able to pay everything upfront, and so they offer their own solar loans and financing options. Most often, these loans are procured through a third-party lender, and they will usually have a relatively competitive interest rate. Be sure that you understand the terms of the loan before you sign.
Take out a home equity line of credit (HELOC) – With a HELOC, you can usually get an attractive interest rate of 5% or less. Be aware, though, that how much you can borrow will be largely based on how much equity you have in your home, and the loan or line of credit will be secured using your home as collateral.
Federal renewable energy loans – Through Fannie Mae, the federal government offers Residential Energy Efficiency Improvement Loans, which often have the advantage of having much lower interest rates. However, you will not be able to borrow more than $15,000, so you will need to find another way to finance the rest of the cost of your solar panels.
Taking out a personal loan – Depending on your credit score, you may also be able to qualify for secured or unsecured personal loan. If you can qualify for a solar loan in Pennsylvania, you'll get all of the benefits and incentives of buying solar panels in cash, but you won't have to wait until you have all of the cash you need to buy your solar power system upfront.
Pros of Solar Loans
Go solar in PA without making a large upfront expenditure.
Own your solar power system and receive all applicable credits, rebates, and incentives.
Lower payments than most PPA and solar lease payments.
Solar loans can usually be paid off in less than 15 years, unlike leases or PPAs, which generally last from 15 to 20 years.
Because your monthly payments will almost definitely be less than what you were paying for your electric bill, you can almost always see savings immediately with a solar loan.
Cons of Solar Loans
Some loans require an origination fee or down payment.
Even very low-interest rates will ensure that you pay more overall for your solar power system than you would if you paid cash.
You will still be responsible for paying off your solar loan in PA if you sell your home before the loan is paid off. This problem may be offset by the fact that going solar will generally increase your home's property value and you can use the additional funds from the sale to pay off the loan.
All repairs and maintenance will be your responsibility. However, most panels are covered by a 15-20 year warranty and require little to no maintenance in the first 15 years.
Loan applications can take longer and be more involved than processing the application for a lease or PPA.
Bottom Line: With a solar loan in Pennsylvania, you'll get all of the benefits and incentives of buying solar panels in cash, but you won't have to wait until you have all of the cash you need to buy your solar power system upfront.
More: Solar Loans
#3 Pennsylvania Solar Policy Information
Pennsylvania is actually the 7th best state in the US for solar power rebates. When you buy a solar panel system, you may qualify for rebates that either reduce the amount you have to pay upfront for your system or alleviate the cost of monthly payments.
Renewable Portfolio Standard
In 2004, Pennsylvania first adopted its RPS (renewable Portfolio Standard), which it calls the Alternative Energy Portfolio Standard (AEPS). By 2020, the state's goal is to have 18% alternative energy compliance, a standard that state utilities are expected to meet.
As a part of this standard, utilities will have to generate at least 8% of their electricity from Tier I energy sources, which include solar panel systems. To get to this point, requirements for how much energy must be sourced from solar energy and other Tier I sources will increase each year. That's good news for homeowners who are going solar in PA because they'll have more and better opportunities to sell SRECs to utilities each year.
More: Renewable Portfolio Standard (RPS)
Electricity Prices
Electricity prices determines how much you can save by going solar. Should your utility's energy prices be high, you will save even more by avoiding these costs by installing your own solar system.
The average monthly electricity bill for a residential household in Pennsylvania is $107. If your solar panels do nothing more than produce enough energy to run your home without any rollovers or SREC payments, you could save $1284 per year.
Net Metering
To receive your SRECs and get payment for them, your local utility provider must have a way of keeping track of how much energy your home is feeding into the electric grid. This process is called net metering, and Pennsylvania gets an "A" in this department.
Pennsylvania state law has required all investor-owned utilities to provide net metering for all customers who have up to 50kW capacity solar energy systems since 2008. This means that if your solar power system produces more energy than your home uses, the surplus in energy is rolled over to your next month's bill. After a full year of running a surplus – with the year starting on June 1st and ending May 31st – your utility provider is required to pay you for the power that you fed back into the grid.
It should be noted that your rollover surplus will be credited to your bill at the current full retail rate, while your payment for a year of surplus will be paid to you at the current "price-to-compare" rate. This rate excludes the distribution charge, so it won't be as much as you would have paid if you'd been using that energy. That said, getting paid to have an energy-efficient house and a solar panel system is a pretty great deal.
More: Net Metering
Interconnection Rules
The term interconnection is used to describe the process by which your solar panels are tied in with your local electric grid. Interconnection allows you to get extra electric power when you need it and/or to feed power back into the grid when your panels produce more electricity than your home uses (a process called net metering) so that you can get SRECs for providing power.
Your local utility provider will have their own policy for interconnection, and you will have to apply to be tied in. Approval for tie-in will depend on the quality of your system, as your utility provider will want to ensure that your solar panel system doesn't in any way compromise their services' reliability or safety.
After analyzing your solar panel system's size and type, as well as their customer load and the interactions of their grid with your system, they'll either approve or deny your tie-in. Pennsylvania has been graded a "B" for interconnection because, while the rules are a bit technical, it's actually fairly simple to "plug in" to the electric grid through your rooftop solar panels.
This grade reflects a fairly wide range of eligible technologies and individual system capacities. Also, the state makes the process less complicated for smaller systems, and other measures are in place to make the process easier, especially for residential users.
#4 Financial Incentives, Rebates, and Tax Credits
While Pennsylvania lacks any specific state tax incentives for renewable energy, there are numerous federal incentives to go solar in Pennsylvania. You should be aware, as we mentioned earlier, that leasing solar panels or opting for a PPA will disqualify you from eligibility for any of these incentives, as they are exclusively available to the solar panel owners. 
Federal Tax Credit
Right now, when you buy a solar panel system, whether you pay cash or get a solar loan, you'll be eligible for a very attractive federal tax credit. So long as you meet a few specific requirements, you can get 30% of the cost of your solar panel system back in tax credits. These requirements include:
Ownership of the solar power system.
Installation of the system between the dates of January 1, 2006 and December 31, 2022. This credit was expected to end in 2016, but it has been extended. After the end of 2022, a 10% credit will be offered until the credit is eliminated entirely.
You purchased and had the system installed yourself. Buying a house with a solar panel system in place does not qualify you for a federal tax credit.
This 30% Investment Tax Credit (ITC) will be calculated based on the net price of your system. If your tax liability is lower than your credit, you can roll the remaining credit over to the next tax year. It's a good idea to consult with your tax preparer to ensure that you meet all requirements and that you properly file for your credit.
More: Solar Federal Tax Credit
Penssylvania Solar Power State Tax Credits
As we mentioned earlier, unfortunately, Pennsylvania does not offer any state tax credits. The state's active SREC payment program should help with taxes, but it may not be enough to cover an increase in property tax when your solar panels increase the market value of your home.
Hopefully, with a push toward more eco-friendly energy sources, Pennsylvanians can expect to receive more state tax credits in the near future. Until then, the savings on energy bills and potential earnings from net metering are enough for most homeowners to see a real advantage to going solar in PA.
Utility Based Incentives – Solar Power Performance Payments
Pennsylvania is one of the leading states – ranked 13th – in the US for solar power performance payments. Payments average between $15 and $55 per megawatt-hour. These payments are made when utility companies purchase power from private homeowners with solar panels that are creating more power than their homes are using.
This is where your SRECs appear. For every megawatt-hour of energy your solar power system produces, you will be paid the current market value by your local utility company.
Property Tax Exemption
Other states have sales tax and property tax exemptions for solar panel systems, but Pennsylvania does not. While this is something to keep in mind when buying your system, you may also want to look into the High-Performance Building Program, which is a program set up by the state of Pennsylvania to give grants or very low-interest loans with attractive terms to homeowners interested in buying and installing solar panels for their homes.
General Increase in Home Value
As you consider buying solar panels for your home, you should also consider how going solar will affect your home's resale value. Just like any other specialty item for a home – like a pool or Jacuzzi – your solar panels are going to be very attractive to a lot of buyers, while others will see them as a negative aspect of the house that could actually even be a liability.
A few years ago, a lot more buyers thought of solar panels as something extra that would end up costing them more than they were worth. Today, though, with the rising popularity of solar power, more and more buyers are seeing solar panels as a definite plus when they buy a home.
In fact, so many people prefer homes with solar panels now that a National Renewable Energy Laboratory (NREL) study found that homes with solar energy are now selling at 17% higher market values, and they're selling 20% faster than those without solar energy.
Just assuming that solar panels will increase your home's value and make it sell faster would be a mistake, though. When you invest in solar panels, you'll need to be prepared to answer a few key questions that buyers are going to have, including but not limited to:
Will I need to take any extra precautions or make any extra expenditures if I need to replace the roof?
How much can I expect to save on my energy bill? (Show them a few bills to prove that they'll see actual savings.)
What kind of maintenance and repairs can I expect? Are the panels covered under warranty, and will that warranty transfer to me if I buy the house?
When you talk to skeptical buyers, remember to point out that Pennsylvania has the nation's 12th highest electricity prices. To anticipate this, you may want to save a couple of your pre-solar electric bills and then show them how much revenue you get back per year instead of paying for electricity.
If you're still not sure whether installing solar panels is the best idea for your home, consider how long you intend to live in the house using solar power before selling, as well as how much more you can expect to get from the house by installing solar panels.
For example, if a typical home in your neighborhood sells for $200,000, and you can expect to get 17% more than non-solar houses, then your home will likely sell for $234,000. A $34,000 increase in property value will essentially pay for almost any solar panel system, and if you live in your home for a few years and reap the savings on your electric bills, you'll see an even better return on your investment.
And we haven't even counted the 30% ITC, any rebates you may be eligible for, or your SREC payments. While you may still have to pay a bit more in property taxes, thanks to the increase of the value of your home, all of those savings add up very quickly.
Selling Your Pennsylvania Home With a Solar Lease
While selling your home with a solar panel system that you've bought and paid for may make it easier to sell your home in less time at a better price, selling your home in the middle of a solar lease or PPA contract can be a bit tricky. You will need to find a buyer who's not only interested in taking over your lease or PPA, but you'll have to find one who meets the necessary credit requirements to qualify to transfer the contract.
If you're near the end of your lease, your best option is likely to pay it off and sell the house without having to worry that your buyer won't be able to qualify to take over your lease. Fortunately, if this isn't possible, you may be able to negotiate a slightly higher price for the home and pay off the lease or PPA contract with the proceeds from the sale.
All in all, though, if a buyer can easily qualify to purchase your home, they'll likely qualify for a solar lease, as well, and you can show them how much cash they'll save each month in energy bills when they buy your house and take over your solar lease.
More: Buyers Will Pay More for Solar Homes
If you'd like to dig even more on local incentives and rebates, check out the DSIRE database.
How to Find a Qualified Solar Installer in Pennsylvania
While a lot of solar panel installers and developers are trustworthy and will do an excellent job, you shouldn't choose the first one you find in a Google search or in the Yellow Pages. If you want to ensure that you get quality products and great customer service, you'll want to ask a few key questions:
How long has the company been in the business of installing solar panel systems? How many installations have they completed?
Can they provide client references whom you can contact to discuss the company's services?
Do they have all of the correct licensing, insurance, and bonding? Does it cover everyone who will be working on your installation?
Is there a manufacturer's warranty for the equipment? What does it cover and how long does it last?
Does anyone on staff possess full certification from the North American board of Certified Energy Practitioners (NABCEP)?
This certification ensures that they've been through rigorous training and perform to the highest industry standards.
Does the company offer financing? What options do they offer? Will they provide the financing internally or through a third-party lender?
What kind of customer service can you expect if the solar panels need repairs or if something goes wrong after installation?
Can they help you with the interconnection application process? Do they have the proper documentation or other necessary resources to attain tax credits and other incentives?
Does the pricing cover everything, or are there additional fees that you'll be responsible for paying?
Can you expect all work to be done by employees of the company, or do they hire subcontractors? If so, are those subcontractors insured, licensed, and bonded?
What kind of timeline can you expect for the project from beginning to end?
And, before you sign a contract, ensure that your installer knows about Pennsylvania's net metering policies and can help you understand how the process works and how to take advantage of it. Different utility providers have different policies, and your installer should be familiar with the policies of the provider you'll be working with.
What to do next?
While Pennsylvania doesn't offer state tax incentives for going solar, and the idea of paying more in property taxes after you install solar panels may be a bit of a turn-off, there are a lot of benefits to going solar in PA. With federal tax incentives paying for 30% of the cost of your solar panel system, some of the best rebates in the country, and SREC payments, as well as increasing your home's property value, going solar in Pennsylvania is almost guaranteed to be a good investment.
Although it might seem like a solar panel system will take some time to show a real return on your investment, when you consider the improvement it can make for your home's resale value, as well as your SREC payments, and all the money you'll save each month on your utility bills, you can see what a great investment it can be.
Whether you buy or lease, solar power will at the very least save you money on your electric bills each month, and it could turn into a lucrative investment for your home, as well. Research the energy rates in your area and compare them to the payments you'd be making on a lease, PPA, or loan to see which option is best for you to save money, decrease your carbon footprint, and potentially increase the value of your home.
Image credits with CC licence via Flickr - 1, 2, 3