What Do Vision Solar Reviews (now Ion Solar) Say About This Large Solar Installer?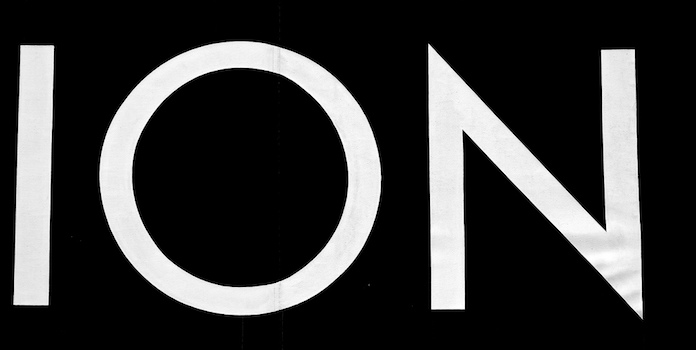 What do customers say about this large installer located in the West?
Vision Solar (now Ion Solar since merging with Zing Solar in early 2017 ) is a major residential solar installer and financier currently working in 8 states, mostly in the Western US: California, Nevada, Utah, Colorado, New Mexico, Texas, as well as South Carolina, New Jersey, and Connecticut.
Ion Solar is actually the 7th largest residential solar installer in the US, having installed 48,789 kilowatts of solar – or about 9,800 average-sized (5kW) installations – not a small feat by any means.
Today, we're going to look at Ion/Vision Solar reviews​ and opinions from real customers to see whether you should work with this installer.
More...
Ion Solar offers solar leases, PPAs, loans, and cash purchases, and they install their own systems instead of hiring local third-parties like other national companies.
They advertise a 'premium' solar service – a common claim from pretty much every solar installer out there – but provide little information to back this up. Their website has no information on the equipment they install or their installation practices. We really can't verify that 'premium' claim, though reviewers note that Ion offers Enphase microinverters - certainly a premium product, but one that all reputable installers offer.
Let's jump into the reviews.​
#1 Overview of Vision Solar Reviews - Now Known as Ion Solar
There are not too many reviews of Ion Solar published online. However, what is available paints a pretty good picture of the company's installation quality, support, and customer service before installation.
Let's take a look at their review scores on 3 different popular review websites. These numbers are accurate as of September, 2017.

Best Company (7.1 out of 10 based on 48 reviews)
On review site Best Company, Ion Solar sees a very high score of 7.1 out of 10, based on 48 reviews. The reviews break down as such:
0 stars: 7 reviewers
1 to 2 stars: 6 reviewers
3 to 5 stars: 1 reviewer
6 to 7 stars: 1 reviewer
8 to 9 stars: 4 reviewers
10 stars: 29 reviewers
Seven 0 star reviews (15% of total reviews) certainly isn't something to ignore, but any company is going to have customers jump online and vent when something goes wrong. 67% of reviewers gave an 8 or above, and 60% were a perfect 10! The fact that there are many more positive than negative reviews is a really good sign for Ion Solar.
If you look closely, very few customers gave them an average review score, which is pretty typical for the solar industry. People either have great experiences or something goes wrong and everything falls apart (which unfortunately does happen). If a company has few reviews giving 0 stars, it means they're either really organized and adept at avoiding problems, or are really good at fixing problems when they come up.
With this in mind, instead of looking at the average score, it's better to compare how many 10 star reviews exist vs 0-star reviews. From this perspective, Ion Solar is actually doing really well!
Solar Reviews (2.78 out of 5 stars based on 9 reviews)
On the solar-specific review site Solar Reviews, customers can leave both a review of the company as a whole as well as on specific facets of their experience, like installation quality and customer service.
While 9 reviews aren't enough to really get a feel for how Ion Solar does business, it can still help us to gather a more rounded view of the company.
Ion's 2.78 out of 5 stars aren't very good. Of the 9 reviews, 4 reviewers gave 5 stars and 5 gave 0 stars. If this low score was based on more reviews, this would be alarming. As such a small sample, however, it's simply something we should keep in mind.
Yelp Reviews
Sacramento area: 5 out of 5 stars based on 2 reviews
Concord, CA area: 3 out of 5 stars based on 8 reviews
Unlike the websites above, Yelp allows users to leave reviews for local branches of businesses, not just the business as a whole. When going solar, this gives you a more accurate picture of what your experience will be like working with any one company, as you'll be working with their local installers, sales staff, and project managers.
Unfortunately, there aren't too many reviews of Ion Solar on Yelp, but what's out there is pretty good.
#2 Analysis of Ion Solar Reviews
Even with the limited number of reviews, it looks like Ion Solar provides a pretty good solar experience. Keep in mind that, without a large sample size, it's really hard to definitively determine whether a company is doing business properly. Couple that with the polarized reviews solar companies see (either 0 star or 10-star reviews) and it becomes even harder.
Speaking of which, why do solar companies receive such polarized reviews? Think about it: Ion Solar works in 8 states. Each major city will have its own team of installers, sales reps, and project managers. Some branches will provide excellent service, others not so much. That's just part of having a large corporation. (Think about McDonald's or any other chain restaurant – some branches have great service, many don't. It's just part of the biz).
How do you know if your branch provides quality service? If there's a Yelp account for your local branch (like we linked to above), that's a great first step. If there isn't a Yelp page, ask friends, family, and neighbors to see if anyone's worked with the branch before. You'll probably find someone eventually.
If you can't find anyone that's worked with Ion Solar before, feel free to go ahead and contact them for a savings estimate or site visit. Ask lots of questions and feel out if the sales rep is trustworthy, helpful, and organized. If so, move forward. If not, ditch 'em! There are hundreds of installers out there, you don't need to stick to one just because you received a quote.
#3 Common Ion Solar Compliments
Customers praise Ion Solar for their sales reps and installation quality. Let's look at a few actual customer reviews.
Here's one review on Best Company, praising their sales staff:
"I like the service I received from this company, the equipment is attractive and impressive… My rep… is very knowledgeable and always available whenever me or my neighbor call. I don't usually give reviews, I had to this is one of the best purchase I have made."
Another Best Company reviewer had their sales rep actually provide references from past customers:
"We called several other former customers before signing up with Ion Solar and I was pleased that they gave us references who had something to say besides, "it's all great." We spoke with one person who detailed a month-long reign of problems, all of which were fixed by the company and how happy she was with the customer service… Our panels cover our power usage and we are very happy with both the panels and the company."
Here's one more review, this time from Solar Reviews, again praising the sales staff and installation:
Awesome company to work with. The sales staff is very helpful and came to home for site survey. Other companies only quoted over phone. Installation staff were great as well. They actually delivered in excess of my expectations. Highly recommend!
#4 Common Ion Solar Complaints
As with any company, there are complaints as well. Customers commonly complain about Ion Solar's post-sales and post-installation support.
Here's a reviewer from Solar Reviews who had a tough time after signing the contract:
I signed a contract in Oct. 2016. Despite my best efforts, it didn't get installed until May 2017. They kept changing project managers, all of whom dodged questions or didn't return calls. Once installed, it was only producing at half capacity within 6 weeks. No one proactively responds to outages like the power company. When I called them on a Saturday, they did not properly open a case and it got lost. I called on Monday. Everyone was busy or out to lunch so they couldn't help me right away. Unbelievably poor service.
A Yelp reviewer in California left a poor review after the installation caused a leak and Ion never showed up to the scheduled appointment:
Don't waste your time. Vision is now Ion solar. They caused a minor leak in my roof which caused a month wait with three days off of my own vacation time. Then the day they finally got a scheduled time they stood me up. 
And one more reviewer, this time from Best Company, complaining again about post-installation customer service:
…now we have Vision and no real customer service with panels stuck that we cannot remove! Installed 6 months after signing sheesh!!! And not online for even longer. No one has any answers and all their employees keep changing probably because of poor management.
#5 Ion Solar vs Other Solar Companies
Even with the negative reviews, overall Ion Solar's reviews are actually pretty good. For greater context, let's compare their scores to the 2 biggest residential installers in the US: SolarCity and Sunrun.
Best Comp
any
Ion Solar: 7.1 out of 48 reviews
SolarCity: 5.5 based on 429 reviews
Sunrun: 7.2 based on 265 reviews
Solar Reviews
Ion Solar: 2.8 based on 9 reviews
SolarCity: 2.4 based on 101 reviews
Sunrun: 3.8 based on 10 reviews
As you can see, Ion Solar compares pretty favorably to these installers. On Best Company, Ion Solar ranks up there with Sunrun – one of the highest reviewed installers on their site.
On Solar Reviews, Ion's scores are a bit lower, though still higher than SolarCity. Of course, that score is only based on 9 reviews, so it should be taken with a grain of salt.
Overall, nothing really stands out here. Ion enjoys a high score on Best Company, but that's one website. It's hard to make any definitive conclusion with so little data. Still, that high score bodes well for the company.
#6 Should You Work with Ion Solar?
We now get to the big question: Should you work with Ion Solar? To help you make a decision, let's walk through our findings step-by-step:
Overall, Ion Solar sees decent review scores.
Unfortunately, these scores are based on very few reviews, so it's hard to know exactly what your experience will be.
They provide decent sales and installation, but seem to lack in post-installation support.
Compared to other national installers, Ion Solar sees average to above-average reviews.
With so little data available on the company as a whole or their customers' experiences, we'd say to find another installer, unless you're getting a recommendation for your local Ion Solar branch from a trusted source. Obviously, if you have a good friend that had a great experience -- by all means, move forward with them!
But if you're going in cold without any personal recommendation, there are plenty of installers out there – from big companies to local businesses – with more information and more reviews to help you make an informed decision.
If you are set on Ion Solar, of course you can always reach out and get savings estimates from them and a couple of other installers to compare their equipment and prices. In fact, the first step for anyone – even if you're 100% certain you're installing with a specific company – should be to get estimates from several installers. You never know what's out there!
Have you worked with Ion Solar? Tell us about your experiences in the comments.